2B WITH LATVIA - a weekend with Latvian culture and art.
Video art, animation show, workshops in cartoon
7 - 8 December 2012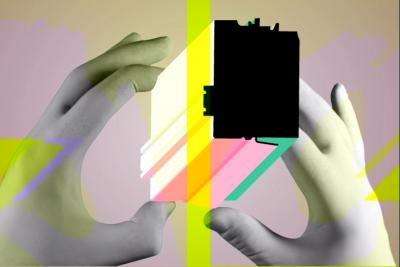 7 December
5pm - a lecture on Latvian video art by Anna Veilande Kustikova - an art historian, academic, curator and expert in the field of animated film in the Latvian Archive of Video Art.
6.30 - 8pm - presentation of Latvian video art

8 December
11am - 5pm
- workshops in cartoon making run by Latvian artists
- artists' presentations: Oskars Pavlovskis, Ingrīda Pičukāne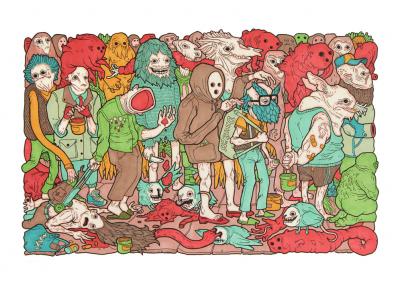 6 - 9pm
- contemporary Latvian animation show making run by Anna Veilande Kustikova
- presentations by the curator and artists: Mārtiņš Zutis, Ieva Saulīte
Enrol for the workshop by e-mail: info@galeriabielska (maximum 30 participants).
2B WITH LATVIA is organized in cooperation with NOASS - a Riga based association focusing on cultural and artistic projects.
Latvian artists participating in "2B WITH LATVIA":
Ieva Saulīte is a young artist and curator, graduate of Latvian Academy of Arts Sculpture department. Ieva has accumulated her professional experience by participating in various visual arts-related activities as well as exhibitions of Latvian and abroad. Currently Ieva Saulīte is project manager in Latvian Contemporary Art Center.
Mārtiņš Zutis (1988) studies in Latvian Academy of Arts. Zutis has worked with various comics projects and illustrations, his distinctive style has drawn interest of professionals in comics and visual art scene in Latvia and abroad.
Oskars Pavlovskis is graduate of Latvian Academy of Arts, Visual Communication department, Oskar is working with CGI, illustrations and animation.
Ingrīda Pičukāne is a Latvian illustration, comics artist, who has been working in video and short film as well. Graduate of Estonian Academy of Arts Animation department, currently Ingrida is working on illustrations for her first children's book illustrations.
Coordinator from NOASS - Anna Veilande Kustikova
Coordinator from Galeria Bielska BWA - Justyna Łabądź
Od 2 października 2018 uruchomiony został nowy serwis galerii pod adresem: http://galeriabielska.pl/
_____________________________________________________________
Stara strona stanowi archiwum galerii: http://archiwum.galeriabielska.pl
Przekierowania z głównej strony

>>
Nasze profile:
__________________________

>>