HOMMAGE A WIKTOR GÓRKA (1922 -2004)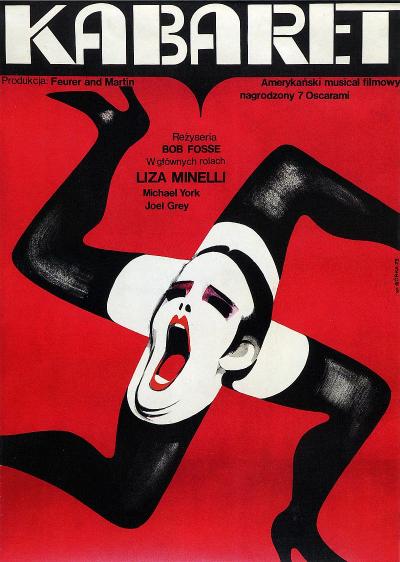 HOMMAGE à WIKTOR GÓRKA (1922-2004)
Posters and other works from the collections of Henryk Górka and the Dydo Poster Collection
The exhibition runs from 5 to 29 January 2012.
The exhibition is a part of the Programme International Triennial of Graphic Art - Kraków 2012.
_____________________________________________________________

Exhibition of works by the outstanding graphic artist and poster designer, one of the founding fathers of the Polish school of poster making, who was born near Bielsko-Biała.
Beginning in the 1950s, Wiktor Górka cooperated for almost thirty years with Poland's largest publishing houses and film distribution companies. He designed posters (nearly 300 in total), book and magazine covers, trademarks and prints; he participated in numerous exhibitions all over the world; his posters and other designs won awards in the most prestigious Polish and international competitions.
He created posters for numerous movies including Spartacus, Two for the Seesaw, Jak daleko stąd, jak blisko, The Damned, L'homme orchestre, 2001: A Space Odyssey, Sleepy Hollow, Marathon Man.
One of his best known and most admired works is the poster for the film Cabaret by Bob Fosse (1973) showing a swastika with black-stockinged legs of cabaret dancers for the arms and the face of the lead actor Joel Grey wearing a provocative makeup in the centre - all set against a red background providing sharp contrast. This is the most sought after poster, coveted by collectors from all over the world.

Wiktor Górka was born in 1922 in Komorowice near Bielsko-Biała. He managed to complete secondary education before the outbreak of the Second World War, and then in 1940 he was sent to forced labour in Bavaria in the Third Reich. After the war he continued his education in Kraków. He graduated from the Academy of Visual Arts in Kraków in 1952 where he received a degree under Professor Jerzy Karolak. He also studied painting under the tutelage of Jerzy Nowosielski and Tadeusz Kantor. He lived and worked in Warsaw for many years, and then in 1970 left for Havana with a group of Polish visual artists where he ran design workshops. This was followed by a much longer stay in Mexico where he worked as an artist and lecturer at prestigious academies and art centres, teaching drawing and poster design until the mid 1990s. His work in Mexico won him the status of a highly recognised Polish artist, master of poster design, professor, expert and juror. In 2000 during the International Poster Biennial in Mexico he received the Medal a la excelencia José Guadalupe Posada - the highest award for contribution towards the development of graphic art in Mexico. He spent his final years in Pisarzowice near Bielsko-Biała where he was looked after by family. He died in Bielsko-Biała in 2004 and was buried in the local municipal cemetery.

The works displayed at the exhibition - including not only posters, but also a number of never-before-displayed drafts and drawings - come from the rich collection of Henryk Górka, the artist's nephew living in Pisarzowice, and from the Dydo Poster Collection.

The exhibition is curated by Krzysztof Dydo.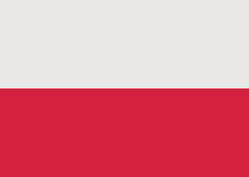 Polish Version >>
Od 2 października 2018 uruchomiony został nowy serwis galerii pod adresem: http://galeriabielska.pl/
_____________________________________________________________
Stara strona stanowi archiwum galerii: http://archiwum.galeriabielska.pl
Przekierowania z głównej strony

>>
Nasze profile:
__________________________

>>