Robert Bubel - QUIET DAYS, QUIET NIGHTS
Vernissage: Thursday, 1 February 2018, 5.30 pm
____________________________________________________________________
The exhibition combines two painting cycles by the artist: Kingdom being a personal journey filled with loss and focusing on objects, interiors and memories, and Quiet Days, Quiet Nights ... which, despite the title, conveys the sense of imminent threat that never leaves us in the modern world. Both cycles were created in 2017, the exhibition will be complemented by several earlier paintings from the years 2014-2016, somehow anticipating the current themes.
Robert Bubel's painting by is spread between abstraction and realism. The artist uses expression and rapid brush strokes in a controlled manner, and the drawing, although very loose, leaves no doubt as to the content presented. The limited palette of colours, with the predominance of blues, blacks and whites, is sometimes punctuated by a sharp accent of red or warm ochre.
The artist puts a strong emphasis on composition because, as he states: "it highlights the significance of order of a painting expression, because the intuitive process of painting entails a logical choice of meaningful elements that emerge from chaos.(...)"
Agata Smalcerz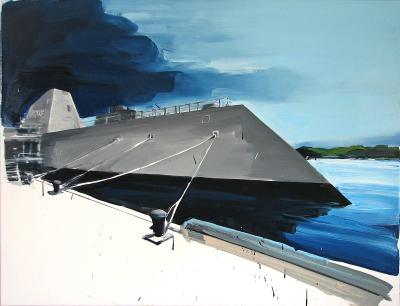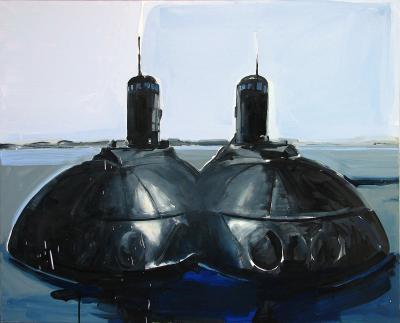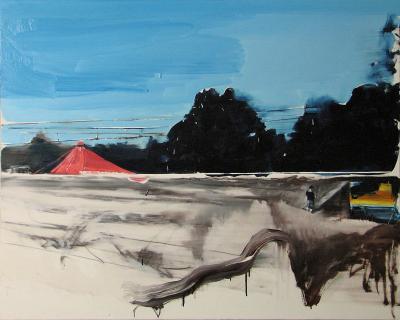 "The stories I tell about my immediate environment - the literal or the mental one; about what surrounds me and what I experience in a broad sense of the word, are a vehicle for me to try and touch something universal, to communicate with the viewer, to find something that is common to all of us, people, whether we grew up in the same backyard or different parts of the world."
Robert Bubel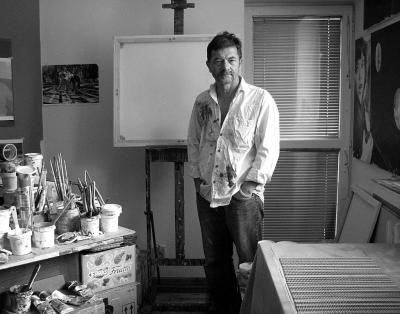 Robert Bubel - born in 1968 in Żarki. Degree in painting under Associate Professor Zbigniew Grzybowski (1997) at the Academy of Fine Arts in Kraków;
Second prize at the 2nd Leon Wyczółkowski Polish National Painting Competition at the Municipal Gallery BWA in Bydgoszcz (2016); honourable mention from the Art Magazine Format at the 42nd Painting Biennale Bielska Jesień 2015 in Galeria Bielska BWA in Bielsko-Biała.
Numerous solo exhibitions. His pursuits include painting, drawing and photography.
The exhibition runs from 1 to 25 February, 2018.
Accompanying events:
Light and Shadow - a painting workshop run by Robert Bubel
Saturday 10 February, 11 am -1 pm
Art in my Life - a meeting with Robert Bubel
Thursday, 15 February 2018 r., 12.15 -1.30 pm
Another event accompanied by an exhibition in a series of meetings for students of the University of the Third Age at the University of Bielsko-Biała and anyone interested in art and artists.
The visiting artist is Robert Bubel.
Free admission
Od 2 października 2018 uruchomiony został nowy serwis galerii pod adresem: http://galeriabielska.pl/
_____________________________________________________________
Stara strona stanowi archiwum galerii: http://archiwum.galeriabielska.pl
Przekierowania z głównej strony

>>
Nasze profile:
__________________________

>>