ANDRZEJ I JERZY GŁUSZEK - SYNCHRONICITIES II
Opening: Tuesday, January 3, 2017, 7pm
Exhibition of works by twin brothers whose painting - despite the use of completely different means of expression - in a way reveals some common features of their creators. Andrzej is an abstractionist, paints large multi-coloured images; Jerzy's works are smaller, depicting, often figurative, poetic, slightly surrealist. In Andrzej's works one can find musical inspiration, in Jerzy's- literary. Andrew paints acrylic on canvas, Jerzy - distemper and pastel on paper. Both are fascinated by colour, they subtly compile unusual shades of blues, pinks, greys.
Both brothers were strongly involved in Wroclaw counterculture of the 80s, they contributed to the first happenings of the Orange Alternative, performances, alternative magazines e.g. "Luxus".
Agata Smalcerz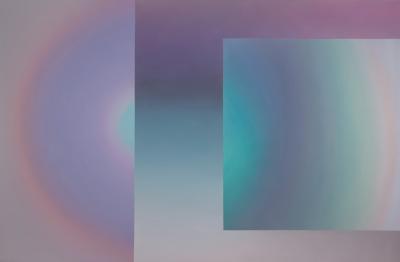 The exhibition will juxtapose the paintings by Andrzej and Jerzy Głuszek from a few recent years. In addition, the viewers will be able to read the documentation of their activities in the 80s. The painting of the Wroclaw twins will be completed by a small exhibition of book illustrations by Jerzy Głuszek in Klubokawiarnia Aquarium.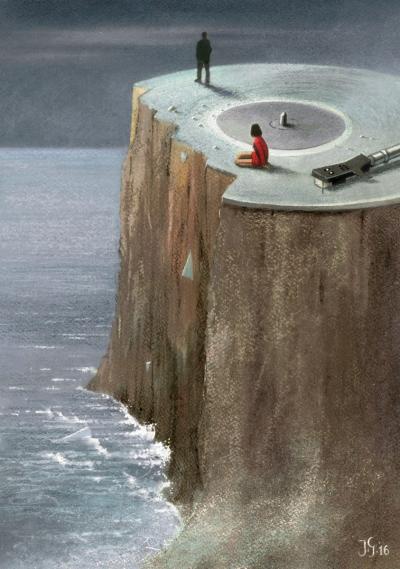 Andrzej and Jerzy Głuszek were born on March 4, in Wroclaw (Andrzej came into the world first); both are graduates of the Academy of Fine Arts in Wroclaw - they got their diplomas from professor Konrad Jarodzki (Jerzy in 1981, Andrzej in 1982). As students they already participated in artistic actions, happenings, performances and socially involved theatrical activities. After the political transformation in 1989, they focused on traditional media: painting, drawing, illustration and design.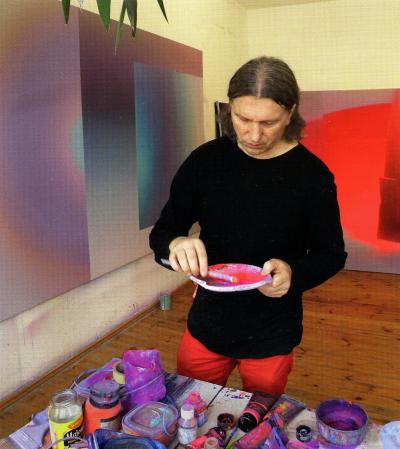 Andrzej Głuszek was the animator of some more important artistic phenomena: co-founder of the magazine "Luxus" and the art magazine "Głuszec"; He was the author of arts and music events, among others, Cosmetic surgery; co-author of the first happening of the Orange Alternative in Wroclaw entitled "Tubes, or smoke in the city" (1 April 1986). He participated in artistic events, including the Festival of Contemporary Painting in Szczecin, National Painting Competition Bielsko Autumn in Bielsko-Biala, International Autumn Lounge of Arts in Ostrow Swietokrzyski.
He paints and creates interior design using illusive painting and other decorating techniques.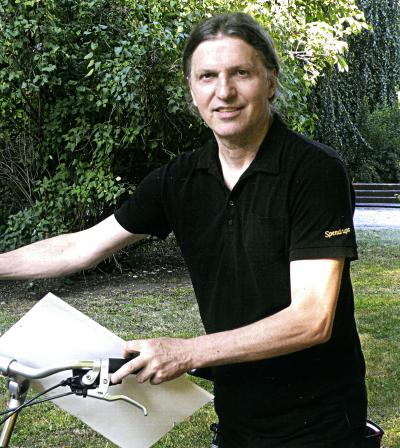 Jerzy Głuszek collaborated in the creation of the magazine "Luxus" and "Głuszec"; He participated in several happenings and performances. He mainly creates paintings and drawings. Since 2005 he has been creating artistic illustration and satirical graphics; he illustrated a children's book "Goodnight and shush" (2009).
Author of 16 individual exhibitions in Poland (Warsaw, Wroclaw, Krakow) and abroad, among many. in Gothenburg, Stockholm (Sweden), Oslo (Norway) and Trento (Italy). Winner of many awards in the field of satirical drawings. Member of the jury of international satirical competitions.
The exhibition is accompanied by a richly illustrated catalogue published by the City Gallery in Wroclaw, where in August 2016 the exhibition of Andrzej and Jerzy Głuszek "Synchronicities" was presented.
The exhibition runs from January 3 to 29, 2017.
Jerzy Głuszek - Illustrations (Klubokawiarnia Aquarium)
3 - 29 January 2017
Jerzy Głuszek is a highly appreciated illustrator. The broad spectrum of his work: from children's books, satirical drawing to posters, is featured by characteristic poetics. The exhibition of his illustrations will be an interesting addition to the exhibition of paintings.
Od 2 października 2018 uruchomiony został nowy serwis galerii pod adresem: http://galeriabielska.pl/
_____________________________________________________________
Stara strona stanowi archiwum galerii: http://archiwum.galeriabielska.pl
Przekierowania z głównej strony

>>
Nasze profile:
__________________________

>>