Allan Starski - Set design, Wiesława Starska - Costumes
8-24 April 2016
finissage and Q&A with Allan Starski: Wednesday, 20 April at 6 pm
__________________________________________________________________
An exhibition featuring set designs by the Academy Award winner Allan Starski - a world-renowned production designer and set decorator, known for memorable projects in a number of high-profile European and American film productions - and costume designs by his wife, Wiesława Starska.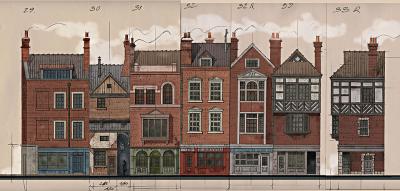 Allan Starski's visions and ideas are always wonderfully evocative, making the viewer completely immersed in the world of film. His set decoration for Steven Spielberg's 1993 blockbuster Schindler's List won him an Oscar in 1994, as well as a Los Angeles Film Critics Award and a nomination for a BAFTA (British Academy of Film and Television Arts) Award.
Many world-famous film directors, from both Poland and abroad, have enlisted Allan Starski's cooperation, which resulted in unique set decorations appreciated by both film experts and viewers. His cooperation with Krzysztof Kieślowski brought the set design for the 1984 film Bez Końca (No End). In 1987, Starski created a set decoration for the British-Yugoslav TV production Escape from Sobibor, directed by Jack Gold, for which he was nominated for the American Emmy Award, commonly known as a TV Oscar. The film tells a story about an uprising staged by prisoners of the German extermination camp in Sobibor during the Second World War.
Starski also worked with Agnieszka Holland, creating stage designs for her Europa, Europa (1990) and Washington Square (1997).
In the recent years, he has been busy creating thought-provoking spaces for such films as Hannibal Rising by Peter Webber (2007) and The Cut by Faith Akim (2013) - the latter recounting the extermination of the Armenians. His other remarkable achievements include set decorations for Roman Polanski's The Pianist (2002), and Oliver Twist (2005). The former, being an adaptation of the memoirs of the composer and pianist Władysław Szpilman who lived through the Jewish ghetto in Warsaw during World War II, with Adrien Brody in the lead role, received a number of prestigious film awards, including a French Caesar and a Polish Eagle (2003). Starski's vision of the levelled city of Warsaw, coupled with the protagonist's heroic struggle with hunger, death and cruelty, will undoubtedly become a milestone in history of cinematography, documentation and records of the Holocaust.
Allan Starski's ideas have long served as inspiration for the film director Andrzej Wajda - a cooperation which began in 1976. Starski created sets for numerous films by Wajda, including Man of Marble (1976), Rough Treatment (1978), The Maids of Wilko (1979) - awarded a prize for set design at the 6th Festival of Polish Feature Film Festival in Gdańsk, Man of Iron (1981), Danton (1982), The Crowned-Eagle Ring (1992) and the Eagles Award winner Pan Tadeusz (1999). His latest work is the set decoration for Aftermath (2012) by Władysław Pasikowski (Eagle Award for production design).

Allan Starski was born on 1 January, 1943 in Warsaw, the son of Ludwik Starski - a well-known screenwriter and lyricist of popular movie songs before and after World War II. Pursuing his passion for drawing, Allan Starski graduated from the Department of Interior Design at the Warsaw Academy of Fine Arts (1969), where he studied the art of exhibition. He began his career in the film industry as an assistant set decorator, and made his debut as an independent production designer in a film by Ryszard Ber called Boys in 1973. Starski has also worked on famous stage productions, including Conversations with an Executioner (directed by Andrzej Wajda, Teatr Powszechny in Warsaw) as well as television plays, such as Arthur Miller's The Crucible (dir. Zygmunt Hübner).
Allan Starski lives in Warsaw and is a member of the Polish Filmmakers Association, as well as the European Film Academy and Polish Film Academy.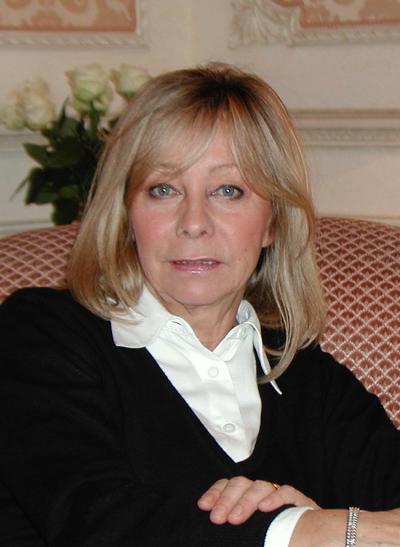 Wiesława Starska is a costume designer with a degree from the Academy of Fine Arts in Kraków, and a member of the Polish Film Academy. She was born in Bielsko-Biała (1945).
Her numerous costume designs include those accompanying her husband's film set decorations. She has also on drama productions, creating designs for theatre and television plays, including Uncle Vanya by Aleksander Bardini (1980) for which she received an award at the Festival of Polish Television Art in Olsztyn (1980) and The Crucible directed by Zygmunt Hübner (Main Award for set design and costumes at the 20th Theatre Meetings in Kalisz in 1980).
_________________________________________________________________________
HIGH-SCHOOL CONGRESS OF CULTURE, 20, 21, 22 APRIL, 2016
Allan Starski and Wiesława Starska will be guests of the 3rd High School Congress of Culture held under the slogan Occupation Filmmaker. The founder and main organizer of the Congress is the 4th National Commission of Education High School in Bielsko-Biala. The programme includes films, videos, discussions, workshops and meetings the costume designer Wiesława Starska, production designer Allan Starski, cinematographers - Sławomir Idziak and Michał Luka, film critics - Łukasz Maciejewski and Tadeusz Sobolewski, and film director Yach Paszkiewicz.
The Congress will be held on 20, 21, 22 April 2016; venues: the new building of the 4th High School at ulica Michałowicza 55, Helios Cinema and Galeria Bielska BWA.
Od 2 października 2018 uruchomiony został nowy serwis galerii pod adresem: http://galeriabielska.pl/
_____________________________________________________________
Stara strona stanowi archiwum galerii: http://archiwum.galeriabielska.pl
Przekierowania z głównej strony

>>
Nasze profile:
__________________________

>>