Sławomir Brzoska - Nothing but the Desert
29 January - 21 February 2016
Vernissage: Friday, 29 January, 6pm
_______________________________________________________________
An exhibition of works by Sławomir Brzoska, featuring drawings, sculptures, installations, objects and videos - all created since 1996. The highlight of the show is a wool and UV light installation which the artist will create on the spot in the upper room, thus dedicating the work to this particular gallery space.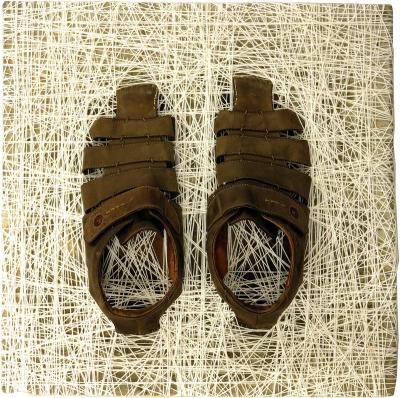 "The title of the exhibition alludes to a suprematist work by Kazimierz Malewicz, in which the author says: 'No images of reality, no imaginary objects, nothing but the desert!.' You may think it's quite perverse in the light of the exhibition, but the title reflects my feelings towards desolate places which I explore in different parts of the world. I've given the same name to one of my recent works," says Sławomir Brzoska.
The exhibition runs from 29 January to 21 February 2016.
Sławomir Brzoska - born on 22 April, 1967 in Szopienice; studied at the Institute of Art of the University of Silesia in Cieszyn; head of the Spatial Activities Studio 9 at the University of Arts in Poznań and the Spatial Activities Department at the Academy of Fine Arts in Katowice; his artistic pursuits include sculpture, installation art, video, land art, performance, and nomadic experience of the world.
Od 2 października 2018 uruchomiony został nowy serwis galerii pod adresem: http://galeriabielska.pl/
_____________________________________________________________
Stara strona stanowi archiwum galerii: http://archiwum.galeriabielska.pl
Przekierowania z głównej strony

>>
Nasze profile:
__________________________

>>