BARBARA NACHAJSKA-BROŻEK AND AGATA SURDZIEL - THE WORLD IS OUR HOME, A HOME FULL OF INSPIRATION. Exhibition of rare fabrics and ceramics
25 June - 19 July 2015
vernissage: Thursday, 25 June, 6 pm
___________________________________________________________________________
The exhibition presents two fields of applied arts: fabric and ceramic. Although the artists represent different generations and use different materials, they both follow a similar approach to matter and colour. Both are graduates of the Academy of Fine Arts in Łódź: Barbara Nachajska-Brozek (born in 1942) studied under Professor Antoni Starczewski at the Faculty of Art Weaving and obtained her degree in 1968. Agata Surdziel (born in 1975) received hers at the Faculty of Industrial Design in 2001.
Fabrics designed by Barbara Nachajska-Brożek, especially patchwork which she has seemed to favour in the last few years, are characterized by masterful workmanship, precise lines, deep colours, vintage firing techniques, and respect for the material. The works of both artists address the need to surround ourselves with beautiful objects; they give the feeling of warmth to every room, you want to watch and touch them.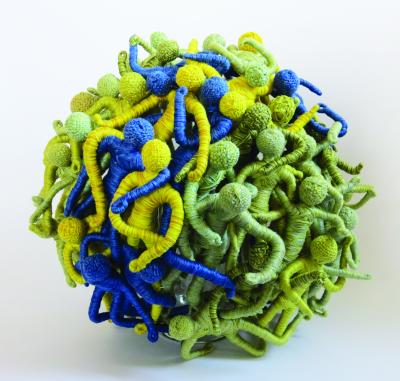 Barbara Nachajska-Brożek was born in Brzeszcze near Oświęcim. She taught for many years at the Secondary School of Fine Arts in Bielsko-Biala (1968-2002). Her artistic pursuits include rare fabrics; she creates a classic tapestries with the use of mixed media and patchwork. In her work, she elevates knitwear to the rank of art. She is the winner of many awards and honourable mentions, including the First Prize at the Third International Baltic Sea Biennale of Miniature Textiles (1997), numerous awards at the International Symposium on Fibre Arts - Creative Workshop in Kowary (1999, 2001, 2002, 2005, 2008, 2009, 2010); and the International Symposium on Fibre Arts Festival in Kowary: honourable mention (2008); Second Prize (2009); First Prize (2010). Winner of the Grand Prix for the work Maidan at the 8th International Biennale of Artistic Linen Cloth Z krosna do Krosna 2014. She has exhibited her work at a dozen or so solo and more than 30 group exhibitions in Poland and abroad.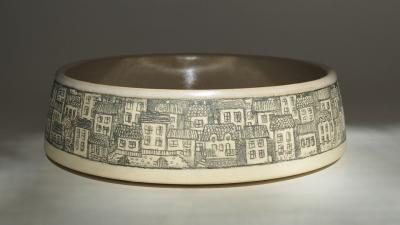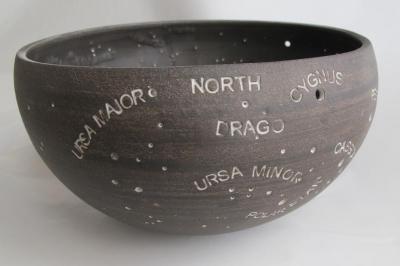 Agata Surdziel was born in Oświęcim, she has lived and worked in Germany for a few years. She is a graduate of the National Secondary School of Fine Arts in Bielsko-Biała and the Academy of Fine Arts in Lódź where she studied at the Faculty of Industrial Design and the Faculty of Graphic Design, Department of Packaging Design. Scholarship from the Minister of Culture and National Heritage (1999-2000), the Künstlerwege e. Staatliche Akademie der Künste Bildenden Foundation, Stuttgart (Germany, 2000) and the Norwegian Government at the AHO Oslo School of Architecture, Faculty of Industrial Design (Norway, 2001-2002). Winner of numerous international competitions, since 1998 a member of the Polish Artists' Association - Polish Applied Art, branch in Łódź. She has worked as an assistant at the Laboratory of Industrial Ergonomics, Academy of Fine Arts in Łódź, lecturer in Packaging Design at the Private School of Fine Arts and Design in Łódź and as an independent designer. Since 2005, a designer at the packaging company Huhtamaki in Rosenberg in Germany.
__________________________________________________________
Od 2 października 2018 uruchomiony został nowy serwis galerii pod adresem: http://galeriabielska.pl/
_____________________________________________________________
Stara strona stanowi archiwum galerii: http://archiwum.galeriabielska.pl
Przekierowania z głównej strony

>>
Nasze profile:
__________________________

>>