EWA SUROWIEC-BUTRYM - INVOCATION
20 March - 12 April 2015
vernissage: 6 pm, Friday, 20 March
__________________________________________________________________________
Exhibition of pastel paintings with an exceptional series of nocturnes showing backstreets and hidden corners of Bielsko-Biała with cobblestones shimmering in the nightlight, or the coruscating surface of the River Biała, flowing through the city. Also noteworthy are the near abstract works focusing on the textures of dilapidated wooden structures, and a series of portraits with psychological, realistic and dreamlike portraits, depending on the personality of the model. The works are highly diverse in terms of the use of colour - from monochromatic to multi-coloured.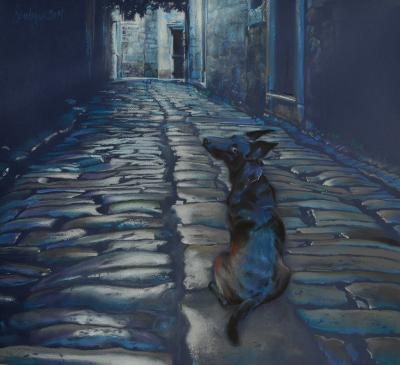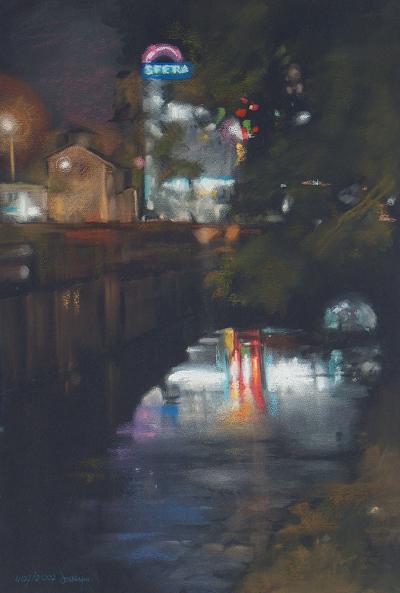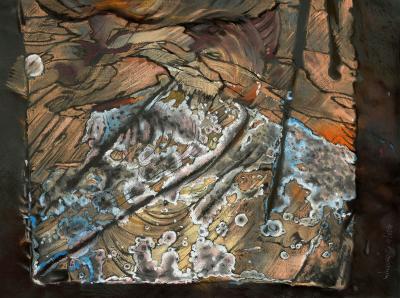 Ewa Surowiec-Butrym was born in 1945 in Kraków, studied at the Academy of Fine Arts in Kraków - Faculty of Graphic Arts in Katowice; degree in printmaking under Professor Aleksander Rak and in graphic art under Professor Tadeusz Grabowski, both received in 1969.
Her artistic pursuits include painting, applied and editorial graphics and poster; member of the Pastel Artists Association and the Association of Polish Visual Artists; designed and executed more than 20 mosaics and murals in public buildings in Silesia and the coastal region of Poland; a dozen or so solo exhibitions in the Silesian Museum in Katowice, the Contemporary Art Gallery in Tychy, the Castle Gallery of the Historical Museum in Bielsko-Biała, the Gallery of the Regional Cultural Centre and the Town Hall Gallery in Bielsko-Biała; numerous group exhibitions at home and abroad, including the International Pastel Art Biennale in Nowy Sącz, the International Portrait Triennale in Radom, the International Art Salon "Homo Quadratus Ostroviensis", and the Animalis Painting Triennale in Chorzów. Winner of the Second Prize in the national competition "Pastel City of Bielsko-Biała" (2007).
The artist's pastel works can be found in the collections of the Historical Museum in Bielsko-Biała and in private collections in the country and abroad.
She lives and works in Bielsko-Biała.
Od 2 października 2018 uruchomiony został nowy serwis galerii pod adresem: http://galeriabielska.pl/
_____________________________________________________________
Stara strona stanowi archiwum galerii: http://archiwum.galeriabielska.pl
Przekierowania z głównej strony

>>
Nasze profile:
__________________________

>>