ANDRZEJ BATURO - 50 YEARS OF PHOTOGRAPHIC ACTIVITY
Vernissage: Friday, 7 March 2014, 6 pm
Meeting with Andrzej Baturo led by Inez Baturo: Friday, 7 March, 7 pm
___________________________________________________________________________
A retrospective exhibition of works by this eminent Polish photographic artist, spanning a half century of his creative activity, from his debut in 1962 to the late 20th century. Divided into three parts and held in both the rooms of the gallery, the exhibition shows about two hundred photographs. These are the photographic cycles, projects and documentaries which best exemplify each period of the artist's oeuvre. You will see his early fascination with art photography and documentary photography of the 1950s and '60s, his mature press photos of the '70s and '80s which brought him numerous awards in Poland and abroad, and the latest period in Bielsko-Biała which brought colourful landscape photography.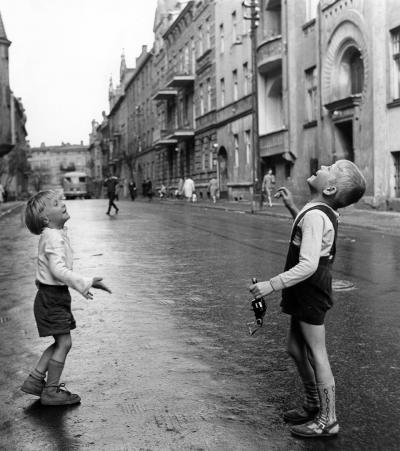 The artist typically expresses himself through a series of photographs, each performing the same function as a documentary, a feature article, or an essay. His works have been published in top Polish and foreign illustrated magazines, including Polityka, Razem, Der Spiegel, National Geographic and Voyage. Making mostly black-and-white prints, he is regarded as an outstanding representative of the so-called black documentary. He is a two-time winner of the Photo Reporter of the Year competition in 1973 and 1976.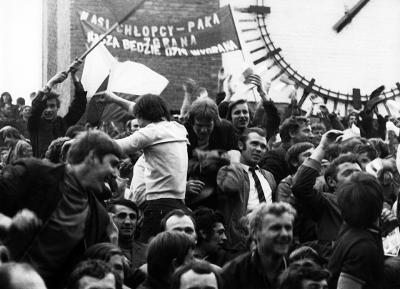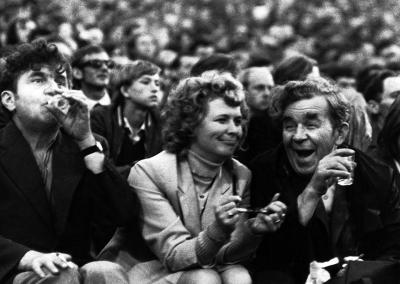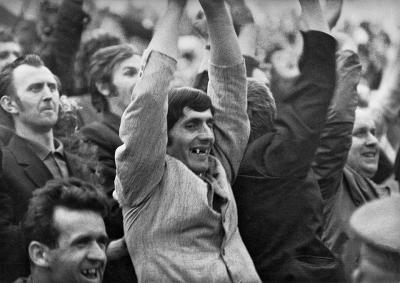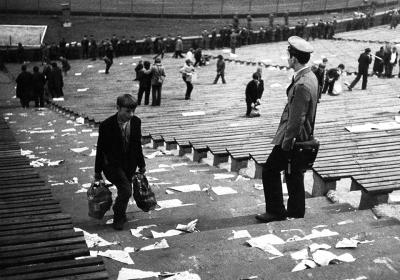 The photograph was first invented simply to record social realities, but with time, social documentary photography and reportage photography have both been raised to the status of art, much in the same way as the journalism of Hanna Krall or Ryszard Kapuściński are now considered great literature. I feel a close affinity with both these areas, and I've never been sure whether I'm more of a journalist than an artist, or the other way round - says Andrzej Baturo.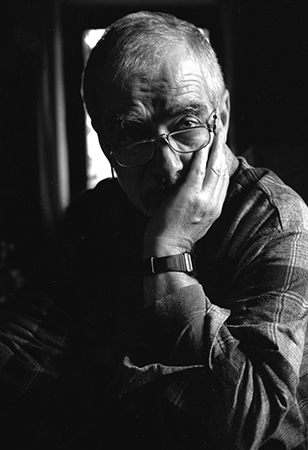 Andrzej Baturo was born in Vilnius, in 1940. He is a photographer and active member of the Artistic Council of the Union of Polish Photographic Artists in Warsaw, publisher and curator for the Photographic Gallery B&B and organiser of numerous Polish and international photographic events, including the pioneering Review of Social Documentary Photography in Bielsko-Biała (since 1980), and the FotoArt Festival (since 2005) - the latter co-directed with his wife and originator of the idea, Inez.
Also, an expert advisor to the Minister of Culture and National Heritage on issues of artistic photography, author of numerous papers on social documentary photography delivered at various photographic conferences and panel discussions in Poland and abroad, and an honorary member of the Business Centre Club.
Winner of the Cultural Award "Icarus" of the Mayor of Bielsko-Biała, 2005; the Annual Award of the Minister of Culture and National Heritage for outstanding achievements in visual arts, 2007 (both jointly received with his wife, Inez); Bronze Medal for Merit to Culture - Gloria Artis, 2009.
His photographs have been published in numerous albums and anthologies, including Mistrzowie polskiego pejzażu (Masters of Polish Landscape), Antologia Fotografii Polskiej (Anthology of Polish Photography) and Z kart fotografii polskiej (Collection of Polish Photographs). His original works can be found in the National Museum in Wrocław and the Photographic History Museum in Kraków, to name but two such institutions.
His other works include postcards, calendars, monographic albums, such as Beskidy and Cieszyn (both published with his wife, Inez), and group albums, including Góry Polskie (Polish Mountains), Bielsko-Biała, Mistrzowie krajobrazu (Masters of Landscape). The album Beskidy won him the prestigious Amber Book Award which he received during the Meeting of Good Books' Publishers in Gdańsk (1995) and the Most Beautiful Book of the Year Award in the Competition of the Polish Book Publishers Association (1995).
Od 2 października 2018 uruchomiony został nowy serwis galerii pod adresem: http://galeriabielska.pl/
_____________________________________________________________
Stara strona stanowi archiwum galerii: http://archiwum.galeriabielska.pl
Przekierowania z głównej strony

>>
Nasze profile:
__________________________

>>