GOING BACK TO THE ROOTS
22 June to 25 August 2013
Opening: Friday, 21st of June, 7.30 pm
___________________________________________________________________________
"What does going back to the roots of art entail? This question is addressed by the artists gathered in the exhibition who represent different generations and countries, and whose search for artistic identity has led them along a path of transcendental and mystical art.
It is the very need to express the sacred that initiated the creation of arts, where a magical, mystical view of the world brought the need for completion, for enchanting nature into drawing-diagrams, symbols and rituals which evolved over time into different disciplines of art, and also into religion, philosophy and science."
Izabela Ołdak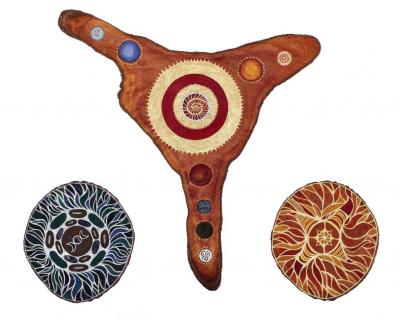 The artists taking part in the exhibition are: Rafał Borcz, Małgorzata Borowska, Urszula Broll, Dolorosa De La Cruz, Arkadiusz Danovski, Orryelle Defenestrate-Bascule, Sylwia Górak, Joanna John, Ruben van Klaveren, Amanda Koelman, Rafał Kosela, Krzysztof Linnike, Dariusz Marszałek, Mateusz Niedbał, Izabela Ołdak, Marcin Owczarek, Marek Przybyła, Ivana Ranisavljević, Paulina Sadowska, Andrzej Siek, Anna Sieńkowska, Erwin Sówka, Ewa Szczekan, Andrzej Urbanowicz, Nynke van Zwol.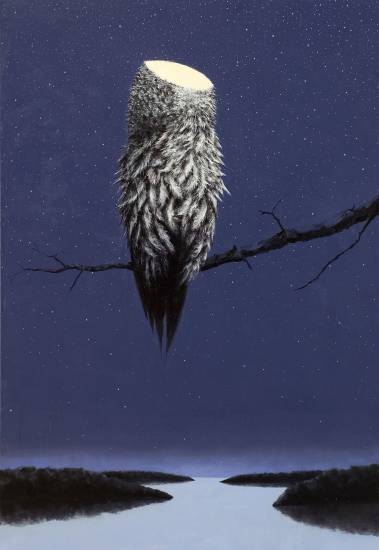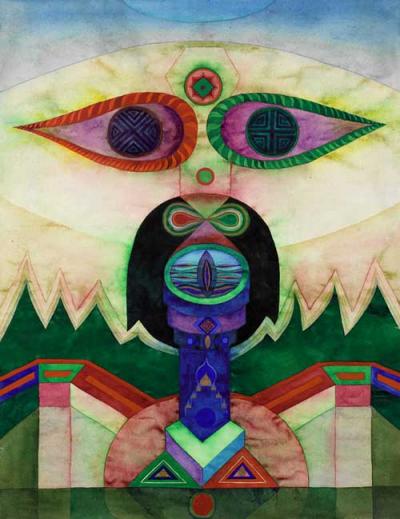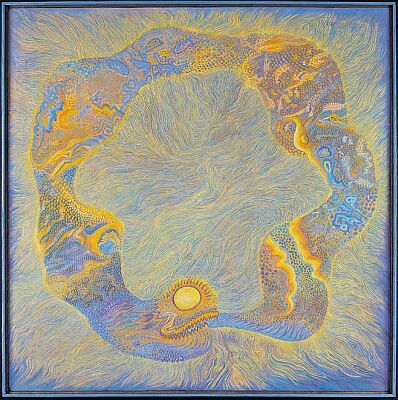 The exhibition is accompanied by a panel discussion Magic - the Primeval Mother of Arts which is open to general public. The discussion will be led by Dr Jerzy Tomasz Bąbel, a primeval archaeologist and former curator of the Archaeological Museum in Warsaw and the Museum of History and Archaeology in Ostrowiec Świętokrzyski, Dariusz Misiuna, a cultural sociologist, founder of Okultura, editor-in-chief of magazines: Hermaion and Trans / wizje and Aldo Vargas-Tetmajer, an expert on shamanism and pre-Columbian cultures of South America, and lecturer at the Jagiellonian University in Kraków.
Curator: Izabela Ołdak

Izabela Ołdak is a graduate of the Academy of Fine Arts in Poznan (2007) and the Dutch Art Institute in Enschede in the Netherlands (2010). She expresses herself in painting, drawing, new media, performance art, site-specific installation and public art. Her main sources of inspiration are Nature, mythology, magic and folklore. In her artworks she often uses archetypes, symbols and patterns. Beside artistic carrier Izabela works as a curator, organizing exhibitions, workshops and international art residencies..
Curator's essay about the exhibition >>
"Going Back to the Roots" on Facebook >>
Opening of the exhibition "Going Back to the Roots" is a part of Summer Solstice in Galeria Bielska BWA
___________________________________________________________________________________
Media partners:
_______________________________________________________________________________________
Find accommodation at booking.com
Od 2 października 2018 uruchomiony został nowy serwis galerii pod adresem: http://galeriabielska.pl/
_____________________________________________________________
Stara strona stanowi archiwum galerii: http://archiwum.galeriabielska.pl
Przekierowania z głównej strony

>>
Nasze profile:
__________________________

>>