WOMEN OF POWER
22 June to 28 July 2013
Vernissage: Friday 21 June, 7 pm
_________________________________________________________________________
In her photographic cycle entitled Women of Power Katarzyna Majak depicts szeptuchy (folk healers), medicine women, women of wisdom, seeresses and witches whose knowledge is based on intuition and communion with nature. Katarzyna Majak has traced several dozen such women in Poland - those who follow contemporary spiritual beliefs inspired by shamanism, Norse mythology, ancient Slavic rites or non-European religions, and also those combining folk beliefs with Orthodox Christianity.
The exhibition includes 12 (out of the total of 29) portraits of women, excerpts from recorded interviews with szeptuchy and videos showing the rite of purification of urban spaces with the use of sage, as well as a number of sites of ritual or magical significance.
"This artistic project focuses on women who represent different currents of pagan and neo-pagan beliefs, including Ásatrú, Wicca, Celtic reconstructionism, Druidism, Slavic neo-paganism, and independent spirituality. The artist has shown that there are alternative forms of spiritual development in Poland, besides Catholicism and other Christian faiths, which follow ancient native traditions, teachings of Peruvian shamans or age-old rituals which trace their origin to New Zealand. These paths are chosen by women who seek sources of power and desire to re-establish a bond with the mythical ruler Mother Earth", says Agnieszka Żechowska, the curator of the exhibition.
Women of Power comes as a result of more than a year of research conducted by Katarzyna Majak and has been made possible thanks to a grant the artist received from the Ministry of Culture and National Heritage. So far it has been presented at Porter Contemporary in New York, the Slovenian Ethnographic Museum in Lubljana, the Central European House of Photography in Bratislava, at the exhibition entitled 31 Women in Art Photography in New York's Hasted Kraeutler Gallery and in the Contemporary Art Gallery 'Bunker of Art' in Kraków.
Katarzyna Majak is a visual artist with a PhD degree in Photography which she obtained at the Department of Multi-Media Communication of the Academy of Fine Arts in Poznań. One of her mentors in the art of photography was Edward Weston's grandson living in Colorado. She has received a grant from the Anderson Ranch Arts Center in Colorado and held numerous solo and group exhibitions in Europe and the USA.
Agnieszka Żechowska - art theorist and curator of the series of Supermarket of Art (Warsaw, 2002-2007), group exhibitions including Welcome to the Media (the National Museum "Królikarnia", 2006), Illusion as a Source of Suffering (Galeria Bielska BWA, 2008), as well as a number of solo exhibitions and film reviews; founder of the Supermarket of Art Foundation (2004).
Opening of the exhibition "Woman of Power" is a part of Summer Solstice in Galeria Bielska BWA (link)
The exhibition will be held from 22 June to 28 July 2013.
_______________________________________________________________________
Webpage of the Project www.womenofpower.pl
Media patronage:
Coordination of the project: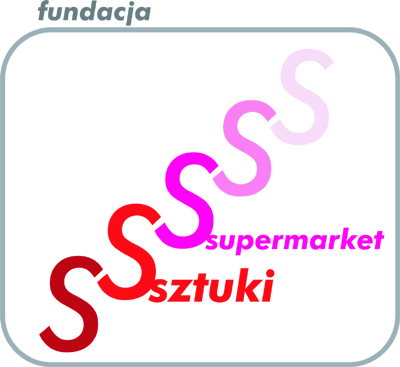 ________________________________________________________________________________
Back to Polish version >>
Od 2 października 2018 uruchomiony został nowy serwis galerii pod adresem: http://galeriabielska.pl/
_____________________________________________________________
Stara strona stanowi archiwum galerii: http://archiwum.galeriabielska.pl
Przekierowania z głównej strony

>>
Nasze profile:
__________________________

>>