"SUCH A PLACE - LATVIA"
28th of November - 30th of December 2012
An exhibition of contemporary Latvian art presented under the auspices of the Ambassador of the Republic of Latvia in Poland.
28th of November - 30th of December 2012
Opening: 4pm, 27th of November, 2012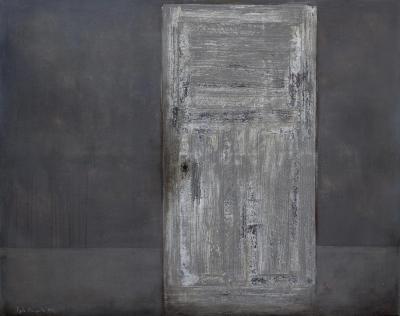 "Such a place - Latvia" showcases paintings and glass-art created by contemporary Latvian artists. The exhibition is organized in cooperation with Agija Sūna Art Gallery - Riga's first private art gallery - which was founded in 1992 after Latvia obtained its independence from the Soviet Union in 1991.
Since that time, Latvian art has evolved similarly to other democratic countries as its national art language has became more open to experimentation, new forms of expression and modern technologies. Though valuing its new creative freedoms, contemporary Latvian art maintains a strong connection with the traditional values of Latvian folklore, folk art and its general artistic heritage.
Artists participating in the exhibition:
Painting: Artūrs Akopjans, Valdis Bušs, Inta Celmiņa, Sigita Daugule, Edvards Grūbe, Madara Gulbis, Līga Jukša, Dita Lūse, Lauris Mīlbrets, Tatjana Sēmane, Māris Upzars
Glass art: Dainis Gudovskis, Bārbala Gulbe, Ramona Pēkšēna, Marta Ģibiete
Objects: Linda Kozule, Kristaps Gulbis, Pēteris Sidars
Curator (choice of the collection and artists): Agija Sūna
Curat (choice of glass artists): Bārbala Gulbe
__________________________________________
Art Critic and the Head of the Information Centre of the Latvian Academy of Arts - Ingrīda Burāne writing about relations between Polish and Latvian culture and about the exhibition "Such a Place - Latvia" >>>
The exhibition will be accompanied by other events promoting Latvian art and culture.
Organizers: Bielska Gallery BWA and Agija Sūna Art Gallery.
In February 2013, the exhibition will move to the Silesian Museum, Katowice.
_____________________________________________________________________
2B WITH LATVIA - a weekend with Latvian culture and art
7th - 8th of December
_____________________________________________________________________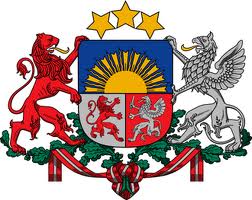 Embassy of the Republic of Latvia to the Republic of Poland
Od 2 października 2018 uruchomiony został nowy serwis galerii pod adresem: http://galeriabielska.pl/
_____________________________________________________________
Stara strona stanowi archiwum galerii: http://archiwum.galeriabielska.pl
Przekierowania z głównej strony

>>
Nasze profile:
__________________________

>>