Xawery Wolski - PORTRAIT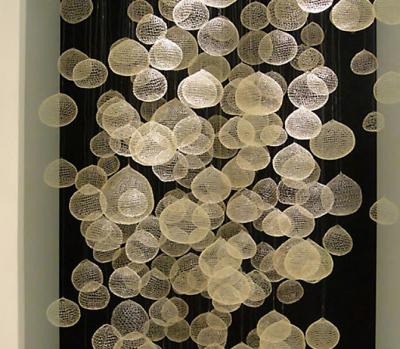 Galeria Bielska BWA welcomes to the launch of the exhibition
Xawery Wolski - "Portrait"
6.00 p.m. Thursday, 12 May 2011
An exhibition of installations, objects and drawings by Xawery Wolski - an artist living and working in Mexico. His artistic creations include sculptures, bas reliefs and multi-element installations - all inspired by history and prehistory.
The solo-show of Xawery Wolski is commitment to be a non-chronological review of his artistic production, this with a double intention. In one hand to display - in the context of their country of origin - a selection of artworks that patents the reflection or speech which has guided his artistic language in recent years. As a second intention to do a recognition of his artistic practice and of himself through his artwork. For this reason the exhibition is presented as a portrait, a word game where the viewer can both deal with the description of the individual artist, depicted through his artwork, as well as Wolski might visualize himself from the outside, this in order to return to deal with those thoughts which he wants to talk about further.
What constitutes and gives meaning to concepts such as time, materiality, embodiment, accumulation, and the strings attached to these concepts into the physical world, are questions that from the beginning has been raised by different philosophical doctrines. Wolski Xawery using various media, from highly industrial materials to subtle and obsessive drawings, seeks to continue with reflections that cannot be left to the realm of moral philosophy or ethics, but of artistic introspection and even meditative.
Xochitl Aguirre - exhibition curator
Xawery Wolski was born in Warsaw, 1960. He studied at the Academy of Fine Arts in Warsaw (1980-1983), Academie des Beaux-Arts in Paris (1983) and The New York Studio School of Drawing, Painting and Sculpture (1984). After moving to Mexio in 1996 he acted in an informal artistic circle of Mexico City where he met the eminent Mexican sculptor Juan Soriano. In the following decade he was invited by the Jim Thomson Foundation to work in Bangkok in 2008-2009.
The artist has held exhibition in Europe, the USA and South America. His work can be found in both public and private collections in Poland, France, Spain, the USA, Argentina, Peru, Mexico, Germany, Belgium, Switzerland and Italy. Poland's first large exhibition of his work entitled Time. Here and There was held by Galeria Zachęta in Warsaw in 2006. In September 2010 his installation Globos (balloons) and a number of his earlier work were exhibited in the Art NEW media gallery in Warsaw. This was followed by an exhibition of Wolski's work entitled Into the Emptiness of the Sky held by the Gallery of Juan Soriano's Sculptures Garden in Owczarnia near Warsaw.
The exhibition is open until 12 June 2011.
Exhibition held in partnership with
The United Mexican States Embassy in Warsaw
Od 2 października 2018 uruchomiony został nowy serwis galerii pod adresem: http://galeriabielska.pl/
_____________________________________________________________
Stara strona stanowi archiwum galerii: http://archiwum.galeriabielska.pl
Przekierowania z głównej strony

>>
Nasze profile:
__________________________

>>